The World Beyond Your Head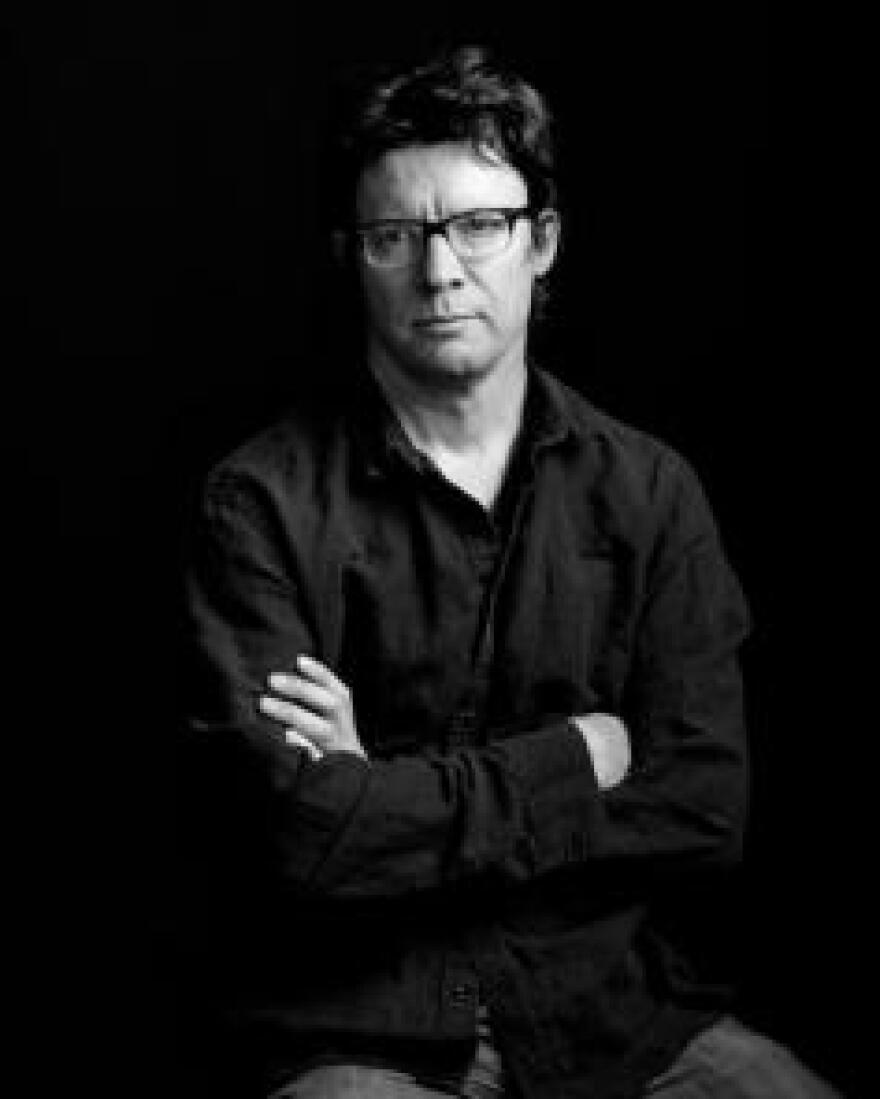 Virginia's Festival of the Book recently wrapped up in Charlottesville, but one of its featured authors didn't go far. Matthew Crawford returned to his workshop in Richmond, where he produces custom motorcycle parts and meditates on the distractions of modern life.
If you knew Matthew Crawford in high school, you might be surprised to hear that he got a PhD in political philosophy at the University of Chicago - a school deeply committed to scholarship. At age 16, scholarship was the last thing on Crawford's mind.
"I'd say that the only thing that kept me coming to school every day was machine shop."
And despite his academic history, he's now back in the shop - his own, earning a living by making custom motorcycle parts, and thinking about the subject of his new book The World Beyond Your Head: On Becoming an Individual in the Age of Distraction.
"It's really a book about attention as a cultural problem, and it's trying to think about what's at stake in the fact that our mental lives have become so fragmented. We've allowed our attention to get monetized and appropriated in so many ways, and we don't yet understand our attention to be a resource of which we have as finite amount."
To better understand the issue, Crawford profiles people who have mastered the art of focus.
"I talk about a short order cook, I talk about ice hockey players, I talk about motorcycle racing, and then I have this long case study of these guys who build baroque pipe organs in the Shenandoah Valley."
And the author himself serves as an example of someone who finds great satisfaction in mastering skill s through concentration.
"Graduate school was awesome. I loved it. I didn't want it to end, but then you have to get a job when you're done, and being a professor never appealed to me that much. So I worked at a think tank for a little while, and I hated that - lasted five months, and I quit to open a bike shop."
He was inspired by Fred Cousins, a legend in Windy City motorcycle circles, and by his workshop on Goose Island, in the middle of the Chicago River.
"He was one of these guys who just knew everything about every kind of motorcycle, and he had this shop that was just so groovy. You know industrial warehouse, no sign or anything on the front - just a blank door.
You go in and up a flight of stairs, and he just had this whole space that was his own, and these beautiful Italian motorcycles. He was sort of the go to guy for older motorcycles in Chicago."
Crawford admits to partaking of some 21st century technologies that can sap attention - like e-mail, but he spends no time on Facebook, and never tweets.
"No, so far I've avoided the social media stuff. It scares me."
Matthew Crawford is the author of The World Beyond Your Head.