Governor Avoids Mandates Despite Rising New Cases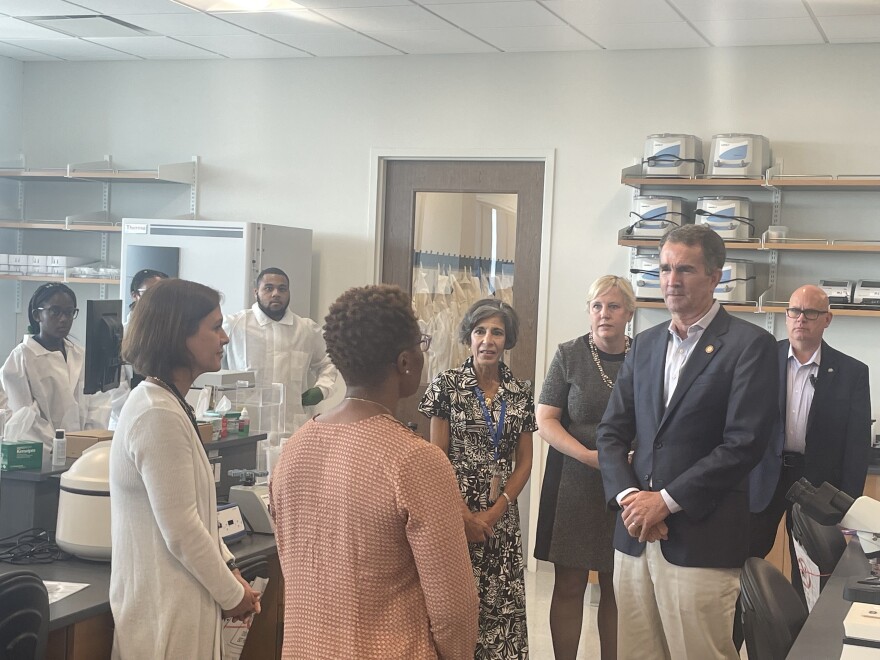 Governor Ralph Northam said he was going to stick with encouraging vaccination and other safeguards rather than mandating them in a variety of contexts Thursday, despite accelerating new cases. Virginia's seven-day average is 499 new cases a day, compared to 137 a month ago.
Northam took questions after a tour of VCU's College of Health Professions Thursday.
"One thing that we learned during COVID-19 is that one size doesn't fit all," Northam said in response to a question about optional masking in schools. "We expect- and I would hope that everybody wants to do - the right thing and that is to keep people safe."
Northam did say he was supportive of mandates by other institutions.
"I support the colleges and universities [that] are mandating shots," he said. "If businesses make that decision to mandate vaccination for their workers, then I would certainly support that. At the state level, as a governor, I certainly can't mandate that but we can encourage it."
"As long as there are vectors like you and me, if we haven't been vaccinated, this is how viruses survive. They mutate. That's why we're seeing the Delta virus right now," Northam said.
Cynthia Morrow said Tuesday that the Roanoke City-Alleghany Health District assumes the Delta variant is a "very significant" part of the increasing cases in that region.
Art Kellermann, the CEO of VCU Health System, was looking at rising cases and ahead to the possibility of increasing numbers this winter like the surge winter.
"I hope and pray we don't go into that again this winter," he said. "This is totally preventable if people get vaccinated."
"There are people out there say, 'I don't want the vaccine because I'm afraid I might have a side effect or it might be risky.' Your risk of getting or dying from COVID is a hundred times higher if you don't get vaccinated."
This report, provided by Virginia Public Radio, was made possible with support from the Virginia Education Association.