Why Jury Selection Is Moving Slowly In Charlottesville Rally Lawsuit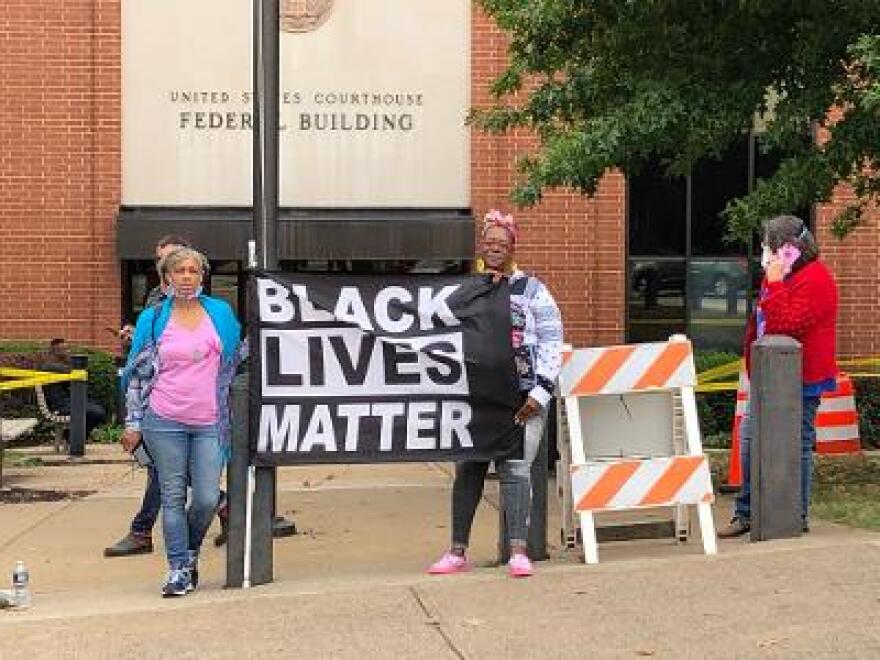 Judge Norman Moon knew it would not be easy to seat a jury after so much news coverage of the violence linked to a march across the University of Virginia campus on August 11 of 2017 and a rally in Charlottesville the next day.
That's why 200 possible jurors were called to court this week, asked to fill out a questionnaire.
Any U.S. citizen over 18 who speaks and reads English and has not committed a felony is eligible, but the judge quizzed each candidate in a process known as voir dire and allowed lawyers to ask questions before declaring prospective jurors suitable for service.
One candidate was asked, for example, if he believes all people have a right to demonstrate regardless of their beliefs. "I don't believe demonstrations to support hate are acceptable," he replied.
And what groups do you associate with hate? He mentioned the Klan and white supremacists and was then excused from service.
A second man was asked if he could render a verdict that is fair to both sides, based solely on the law. "I want to be very fair," he answered, "but as a member of this community the events in August left me with some emotional scar tissue. I'd like to be able to say I could overcome that, but I honestly can't," he concluded. He, too, was excused.
"If the law was at odds with your own views, would you have any trouble following it?" the court asked a third candidate. "It's for the jury to decide if the law itself is just!" he answered. "That's what I learned in school."
The judge informed him that was not the case, and asked, again, if he could follow the law, even though it ran counter to his beliefs. "Yes sir. I guess I wouldn't have any choice," he replied.
"You also said the counter protesters should have stayed home," the judge noted on his questionnaire. "Would you be able to set that opinion aside and render an impartial judgement?"
"I think that they were trying to cause trouble," the candidate replied. Chalk up another person deemed unsuitable for jury duty in this case.
Also excused -- a man who had already missed two months of work due to COVID-19, a guy over 70 who preferred not to serve, and a man who said wearing a mask each day in court might cause him to have panic attacks.
Once the judge identifies all suitable candidates for the jury, the remaining prospects may be asked to fill out another questionnaire, and if the lawyers agree, some of those prospective jurors may also be eliminated. Selection resumes Wednesday.