Governor Youngkin's pick to run elections in Virginia is already proving controversial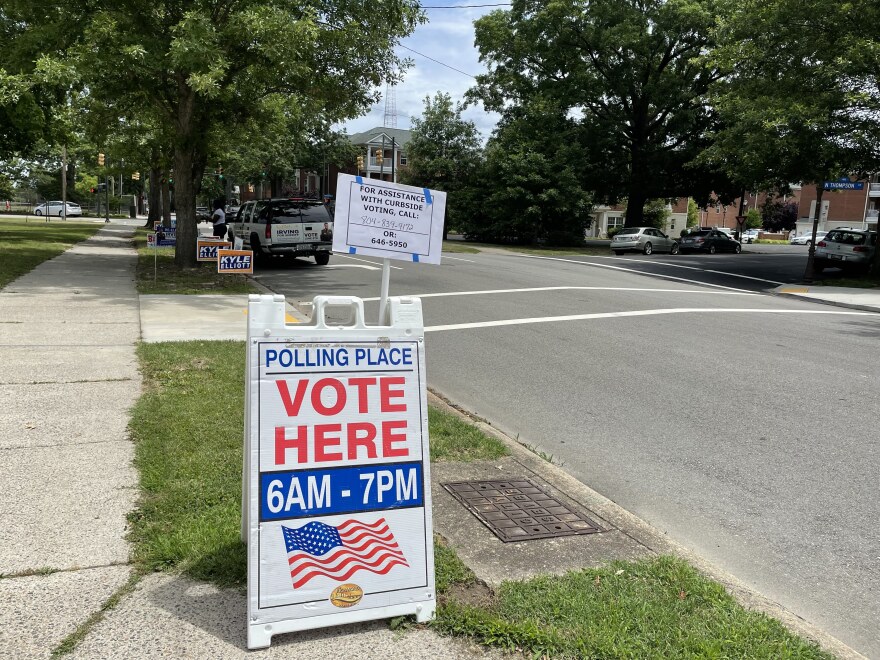 Virginia has a new elections commissioner who will oversee voting in the Commonwealth. The appointment comes with some controversy.
Governor Glenn Youngkin has appointed a new person to oversee elections in Virginia – Susan Beals, who was until recently a member of the Chesterfield County Electoral Board. Some Democrats are concerned because Beals served as a former legislative aide to Senator Amanda Chase, who was censured for repeating former President Trump's baseless claims about election fraud. More recently, Chase pushed for a $70 million audit of the 2020 election.
Senate Privileges and Elections Committee Chairman Adam Ebbin says he'll be asking her about that at her confirmation hearing next year.
"I do understand that she was an aide to Senator Chase for one legislative session," he explains. "And I will want to make sure that she doesn't share those same views."
Former Chesterfield County Republican Chairman Rick Michael says he understands why some people want to make the connection between Beals and Chase, but...
"I don't think the connection is there, and I think if you were to ask Senator Chase she would acknowledge that they have different views on how things could go as far as the 2020 election and election integrity as a whole," Michael says. "Both of them want the same end result, which is election integrity and faith. They just have different views on how it can be accomplished."
In a written statement, Beals says she plans to "increase voter confidence in the election process and strengthen the security of the Commonwealth's elections."
This report, provided by Virginia Public Radio, was made possible with support from the Virginia Education Association.