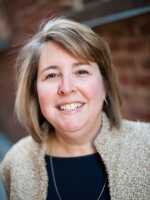 Sandy Hausman
Radio IQ Charlottesville Bureau Chief
Sandy Hausman joined our news team in 2008 after honing her radio skills in Chicago. Since then, she's won several national awards for her reporting from the Society of Professional Journalists, the Society of Environmental Journalists, the Radio, Television and Digital News Association and the Public Radio News Directors' Association.
Sandy has reported extensively on issues of concern to Virginians, traveling as far afield as Panama, Ecuador, Indonesia and Hong Kong for stories on how expansion of the Panama Canal will effect the Port of Virginia, what Virginians are doing to protect the Galapagos Islands, why a Virginia-based company is destroying the rainforest and how Virginia wines are selling in Asia.
She is a graduate of Cornell University and holds a Masters degree in journalism from the University of Michigan.
This summer, Congress added the Moton Museum and other sites that played an important role in desegregating schools in South Carolina, Delaware and Washington, D.C. to the Brown v. Board of Education National Historic Park in Topeka, Kansas.

Tomistomas are endangered fresh water crocodiles native to Indonesia and Malaysia. Like orangutans and other rainforest creatures their habitat is being destroyed to make way for palm oil plantations.

The student council at the University of Virginia is calling on a new member of the Board of Visitors to step down. Bert Ellis wants the school to reverse the path to wokeness and stop teaching too much about institutional racism and sexism.

For more than a decade, environmentalists and sportsmen have asked the state to ban industrial fishing for menhaden – a tiny, oil-rich fish that feeds sea birds, marine mammals and larger fish. Most Republicans have resisted efforts to limit the catch , but a member of the GOP is now leading the charge to end menhaden fishing in Chesapeake Bay.

The state of Virginia has 41 parks where visitors can hike, fish and camp, but only one allows people to cross a river 125 feet in the air. Sandy Hausman reports on the longest recreational bridge in Virginia – a structure that's open day and night to those in search of adventure.

Later today, the Humane Society of the United States will begin transferring some of the 4,000 beagles at a breeding center in Cumberland County to animal shelters where they can be adopted.

About 4,000 beagles are being rescued from a troubled breeding facility in Virginia run by a company that raises and sells animals for research. Animal welfare groups are trying to find them homes.

In a survey by the Kaiser Family Foundation, one in five Americans reported they sometimes or often felt lonely. The surgeon general blames a world in which technology and convenience have edged out real relationships. Whatever the reason, a psychologist at the University of Virginia is planning to study thousands of people – to determine how we might solve this problem.

It makes sense that Virginia's more populous localities have more people in prisons or jails.But a new study shows smaller cities and counties have lost an even bigger percentage of their populations.

Abortion remains legal in Virginia, but thousands of women risk going to prison if they leave the Commonwealth to terminate a pregnancy.