Virginia Republicans want to roll back the state's 45-day early voting period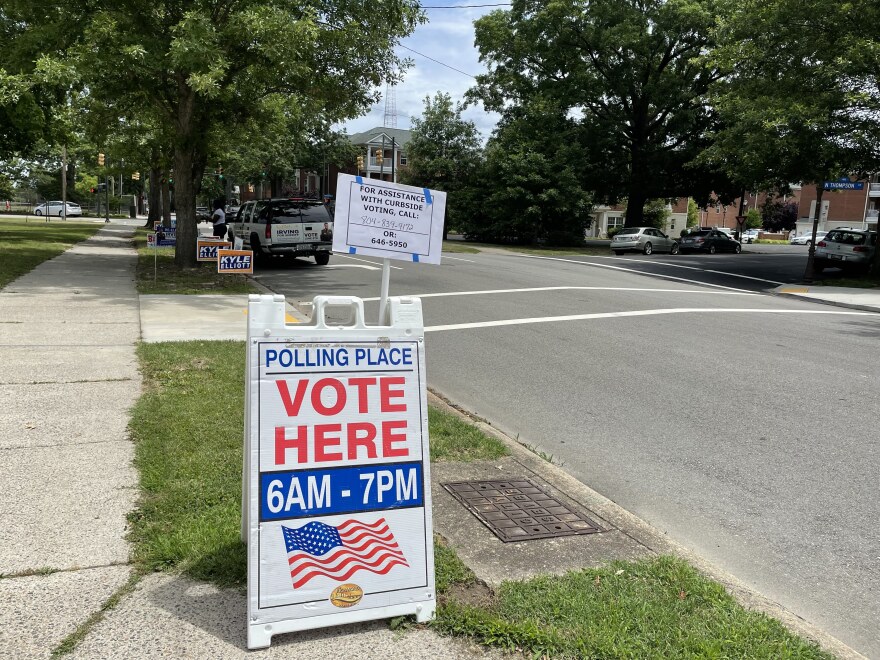 Virginia now has early voting. But lawmakers are divided about how early people should be able to vote.
Virginia currently has 45 days of early voting. That's one of the longest periods of early voting in the country – too long, according to some Republicans. Delegate Phillip Scott is a Republican from Spotsylvania who says that puts too much strain on election officials.
"By requiring 45 days of early voting and not providing any state funds to help them with this, it puts an undue strain," Scott explains.
He has a bill that would restrict early voting to two weeks before an election. Delegate Schuyler Van Valkenburg is a Democrat from Richmond who says having 45 days of early voting is an asset that should not be abandoned.
"We just had record turnout. I think it went well. We have a report that shows it was one of the safest and most secure elections in Virginia history," he explains. "You guys won, you know, even with that expanded turnout."
The bill passed a subcommittee on a party-line vote. If it gets out of the House, the bill would face a Senate in control of Democrats who are hostile to the idea of restricting access to voting.
This report, provided by Virginia Public Radio, was made possible with support from the Virginia Education Association.