Republicans on committee send voter ID and voter registration bills to the House of Delegates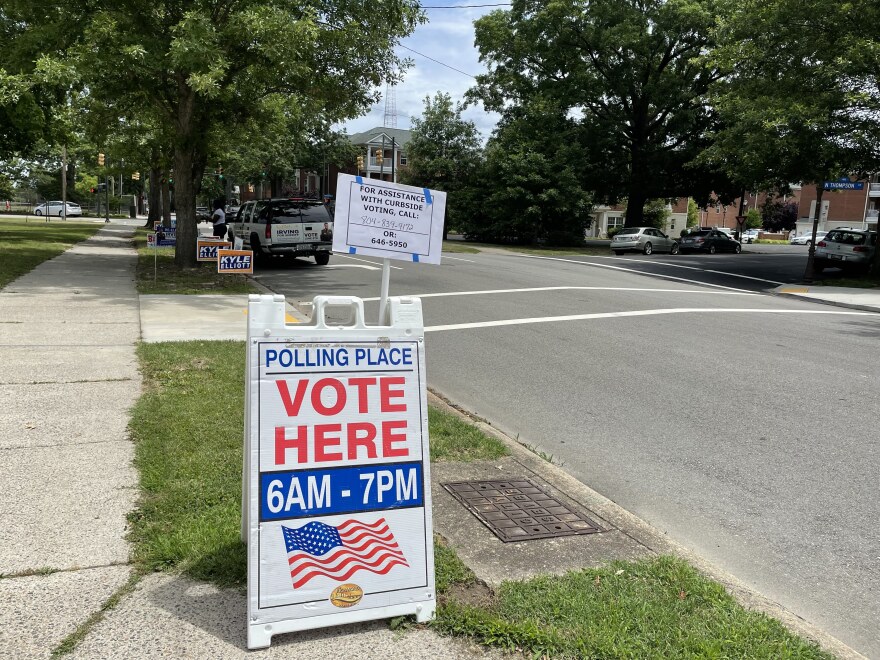 Democrats touted expanding voting access during their time in power in the General Assembly. With Republicans now in control of the House of Delegates, they've sought to roll back and restrict voting access.
Delegate Margaret Ransone, the chair of the committee, is sponsoring HB 185, which repeals a law that would allow Virginians to register to vote on the day of the election.
The original bill wasn't set to go into effect until October first. Ransone's bill includes exceptions for Virginians temporarily abroad and active duty military.
The bill is also cosponsored by two Republican Delegates that attended a rally near the US capitol before rioters stormed it last January, seeking to overturn the election.
Deb Wake, the President of the League of Women Voters of Virginia, said the repeal could negatively effect first-time voters' experiences, and maybe sour them on voting later.
"We want to make sure it's a positive experience and it's just the first of many opportunities to vote in their futures," she said.
The committee also sent a bill that would allow voters to opt-in to a system requiring their photo identification be shown at a polling place.
Delegate Amanda Batten, a Republican from the Virginia Peninsula, sponsored that bill.
Another photo ID law sponsored by Republican Delegate Lee Ware also was forwarded to the subcommittee to the full committee earlier this week. HB46 requires a photo ID to vote.
"It really is just a barrier to those who don't have an ID," said Wake of ID requirements. "Its time, it's money, you have to have the transportation in order to do all these things. These are people that are marginalized, and we want to make sure that they are also able to participate in the democratic process."
Thursday, the Department of Elections announced it had completed a risk-limiting audit of the 2021 general election. The result was a 99% confidence level that those elected actually won the most votes.
Governor Glenn Youngkin is supporting a bill that would require these audits be conducted before an election is certified. Christopher Piper, The Commissioner of Elections, said in a text message that the Department of Elections is reviewing the bill but doesn't have a position on it at the moment.
This report, provided by Virginia Public Radio, was made possible with support from the Virginia Education Association.