Virginia is leaving an election data partnership it helped found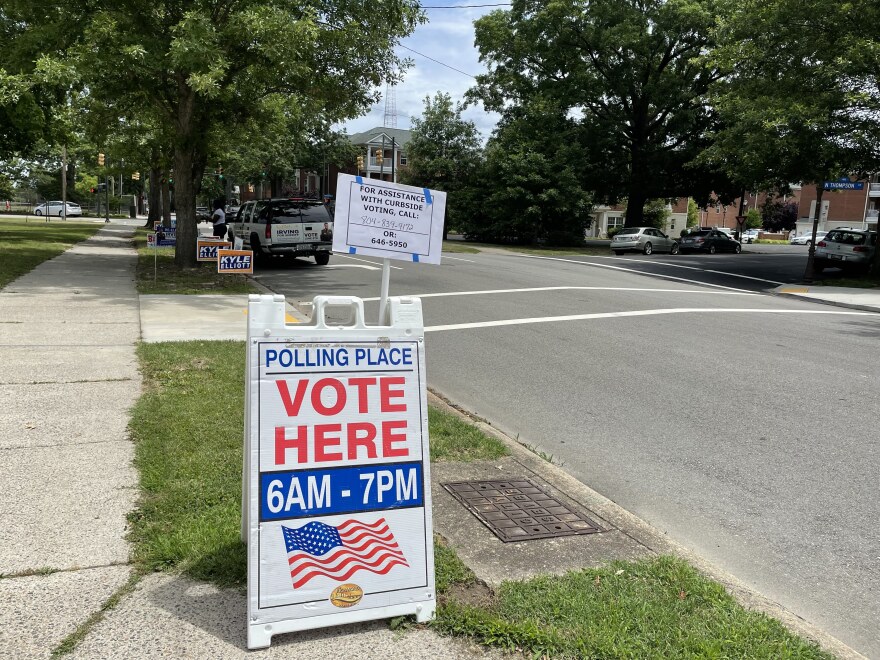 Virginia is leaving a group of states that share information about voter lists.
More than a decade ago, the Pew Charitable Trusts created a nonprofit collaboration of states that allows election officials to share data about who has moved out of the state or which voters have died. Now, Republican Governor Glenn Youngkin says Virginia is leaving the Electronic Registration Information Center, known as ERIC. He says he's worried about voter data being shared with a research organization, and he says he'd prefer to keep costs down.
David Becker at the Center for Election Innovation and Research says he's concerned about a misinformation campaign.
"They've tried to undermine ERIC because it keeps voter lists more accurate, which reduces the potential for the losers of elections to claim that elections were stolen," Becker explains. "And of course, the grifters that are pushing those lies would like to erode the guardrails around democracy so that they can lie about elections after they've lost."
Delegate Marcus Simon is a Democrat from northern Virginia who says the governor's logic on this doesn't add up.
"This is wild conspiracy theory stuff. This is right up there on the same level as Dominion Voting Systems type of conspiracy," Simon says. "There is no basis in fact for any of the attacks on ERIC."
Over the last year, six other states have also pulled out of the voluntary group.
This report, provided by Virginia Public Radio, was made possible with support from the Virginia Education Association.