The Cost of Attending College in the Commonwealth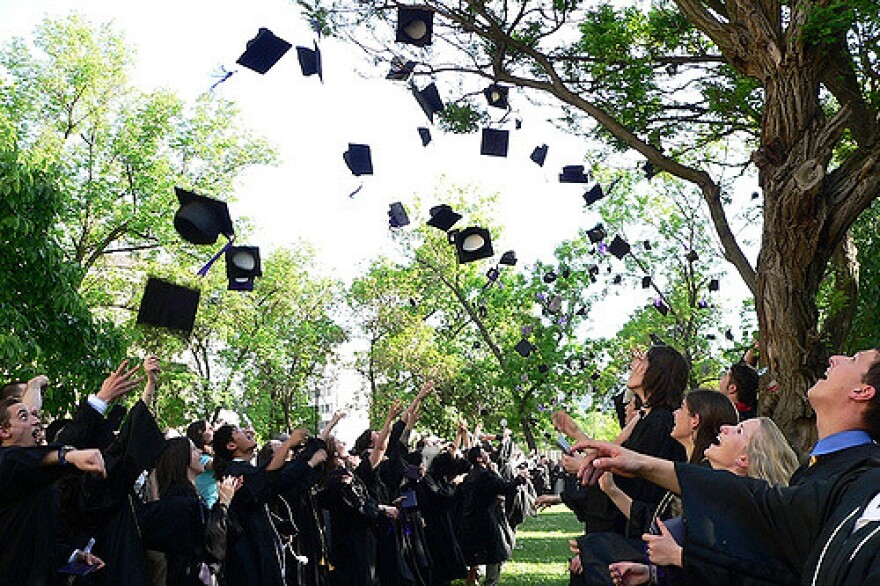 There's good news today for about 400,000 students planning to attend state colleges and universities in the fall. Tuition and fees are up 3.6% on average -- the lowest increase in 15 years.
Over the next two years, the legislature is pumping an additional $314 million into state schools, and that is keeping the costs of college in line according to Dan Hix2 at the State Council of Higher Education.
"We'd had seven state budget cuts in 9 years. This was a re-investment in higher education by the general assembly and the governor, and with that there were expectations that tuition increases would be lower, and they definitely were."
Even so, he says, students at the College of William and Mary will pay over $32,000 a year when room and board are included. UVA's projected tally is more than $26,000, while students at VCU will pay more than $23,000, and Tech will cost more than $21,000.
On the lower end of the scale, Norfolk State charges just over $18,000 a year, Radford and Virginia State will get just over $19,000 per student, and most schools will be offering more financial aid.