Senator Kaine's Effort to Combat Maternal Mortality Disparities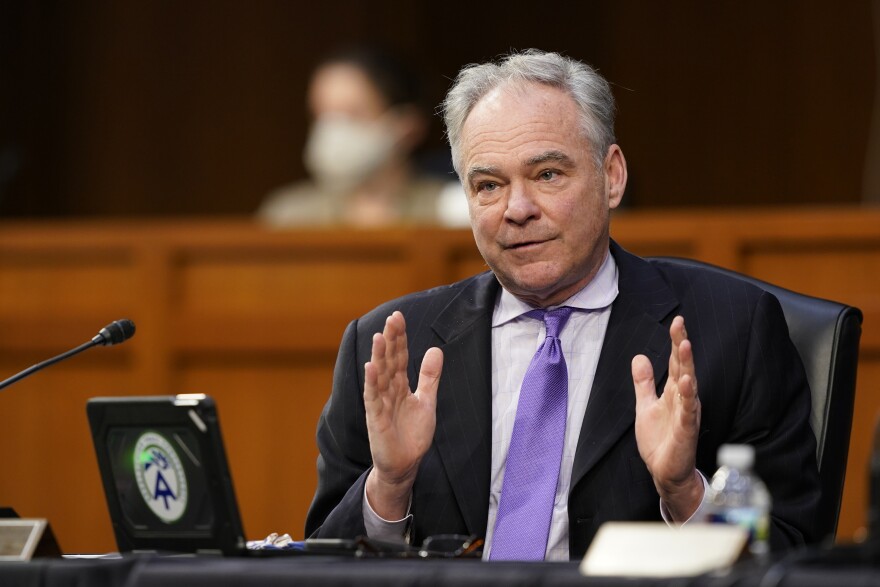 Black women continue to die in childbirth at much higher rates than white women. And now, Senator Tim Kaine is hoping to get the United States Senate to do something about it.
The maternal mortality rate for Black women is almost three times higher than for white women, according to the Centers for Disease Control. That's a disparity that has concerned health officials for years.
Now, Senator Tim Kaine has a new bill he hopes will help get to the bottom of why this is happening for African-American women and what can be done about it.
"The Latino mortality rate is not so dramatically different, but that may be an undercounting problem because of some Latino women not coming forward with information because they're worried about immigration or other issues," Kaine explains. "And so what we have to do is we have to pioneer new strategies to try and bring down this maternal mortality disparity."
Back in 2019, Delegate Lashrecse Aird of Petersburg was able to set aside about a half a million dollars to get better data collection in Virginia. She says she's happy to see members of Congress taking on this issue.
"Representative Underwood also introduced the Momnibus Act of 2021, which is also to speak to the same efforts that Senator Kaine is making in his body," Aird says. "I'm just really excited to see that this is top of mind for so many of our federal leaders because we need to get our arms around this crisis sooner rather than later."
Senator Kaine's bill has bipartisan support, although so far it has yet to make it out of committee.
This report, provided by Virginia Public Radio, was made possible with support from the Virginia Education Association.