Five Incumbent Delegates Defeated in Primaries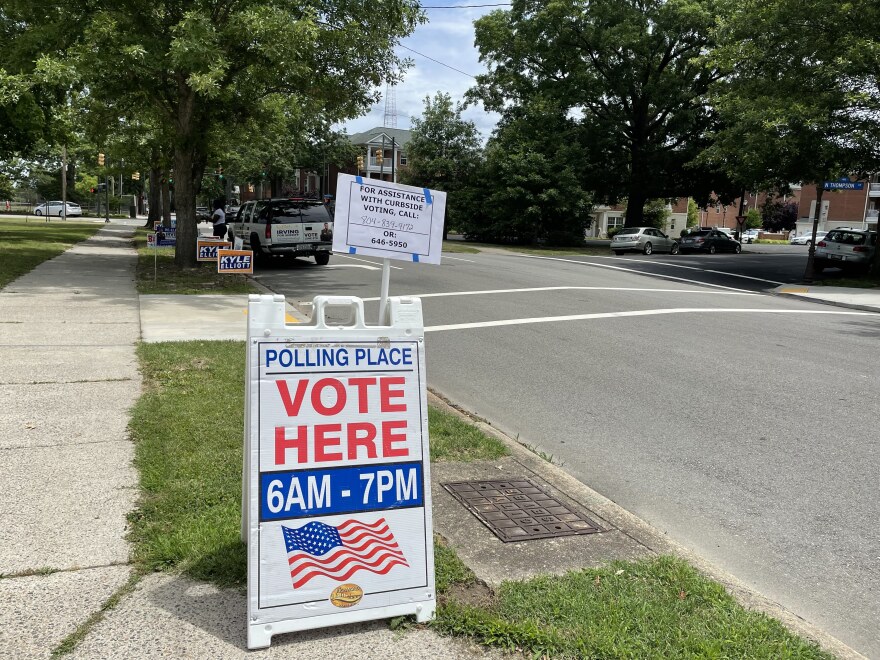 In a year with a record amount of primary challenges, five current Delegates lost the nomination to run for their current seats.
Fourteen Democrats and three republicans faced challengers in Tuesday's primary elections. Several Democrats were also seeking statewide office. Lee Carter of Manassas was competing for the gubernatorial nomination, Mark Levine of Arlington hoped to be Lieutenant Governor, and Jay Jones of Norfolk hoped to be Attorney General. None won those offices, and only Jones won the nomination to contest his seat in the fall.
"This goes down to grassroots campaigning," said Alex Keena, a political science professor at Virginia Commonwealth University. "If you're running for higher office, it's hard to run two different campaigns at the same time. The other thing is that you have a lot of really diverse candidates coming in and challenging incumbents."
Elizabeth Guzman, a Democrat from Prince William, kept her seat after withdrawing from the Lieutenant Governor's race.
Democratic Delegate Ibrahim Samirah also lost the nomination to Irene Shin, who was the Executive Director of the Virginia Civic Engagement Table. Delegate Steve Heretick who represents parts of Portsmouth and Norfolk lost to community organizer Nadarius Clark.
Two Republicans held onto the nomination, but Franklin County Republican Charles Poindexter lost a challenge from the right. Wren Williams, who was Republican Chair of Patrick County, won over 60% of the vote.
Keena said the Coronavirus Pandemic and movement for racial justice has also created new space and experienced activists, especially for Democrats.
"It's women and people of color who are mounting these really, really good campaigns as insurgents - primary challengers - knocking off incumbents. And it may just be a matter of them sort of working very hard at retail politics, going door to door."
The last time the House of Delegates was up for grabs was in 2019.
Defeating a sitting delegate doesn't mean victory's in the bag - the general election will have 95 contested House of Delegates seats. According to the Virginia Public Access Project, that's the most contested House seats in over fifteen years.
This report, provided by Virginia Public Radio, was made possible with support from the Virginia Education Association.