A new law changes the way Virginia counts absentee ballots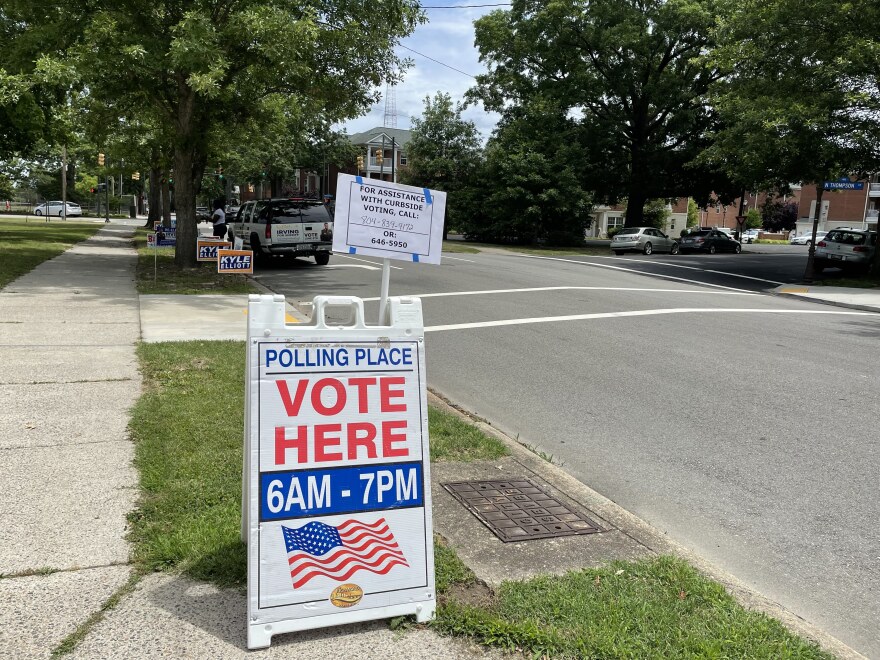 Governor Glenn Youngkin has signed a bill that will change how election results are reported.
Imagine the scenario: On Election Night, one party's candidate appears to be winning all night. That candidate has won most of the precincts, and supporters start feeling confident they've won the election. But then the absentee ballots from an at-large precinct are added at the end.
Republican Senator David Suetterlein of Roanoke County calls that an election mirage.
"Following the 2020 election when so many people cast early votes and absentees, and so on Election Night it often looked like counties and where they were going on the presidential level, it looked like they were going one way when in fact there was still more than half the vote left to be counted and it was absentees, even though it looked like only one or two precincts had yet to report," he says.
That's why he introduced a bill forcing election officials to count all those absentee ballots in the precincts where the voters live instead of large murky pools that are sometimes reported at the end and change the outcome of an election. Republican Delegate Roxann Robinson of Chesterfield County introduced a similar bill in the House.
"One of the things that I think is very important when we're talking about elections and transparency and things is that we know where the votes come from," Robinson explains.
Now that the governor has signed the legislation, it'll be effective as of July 1st.
This report, provided by Virginia Public Radio, was made possible with support from the Virginia Education Association.