Summer break means some children go hungry. These school cafeteria workers feed them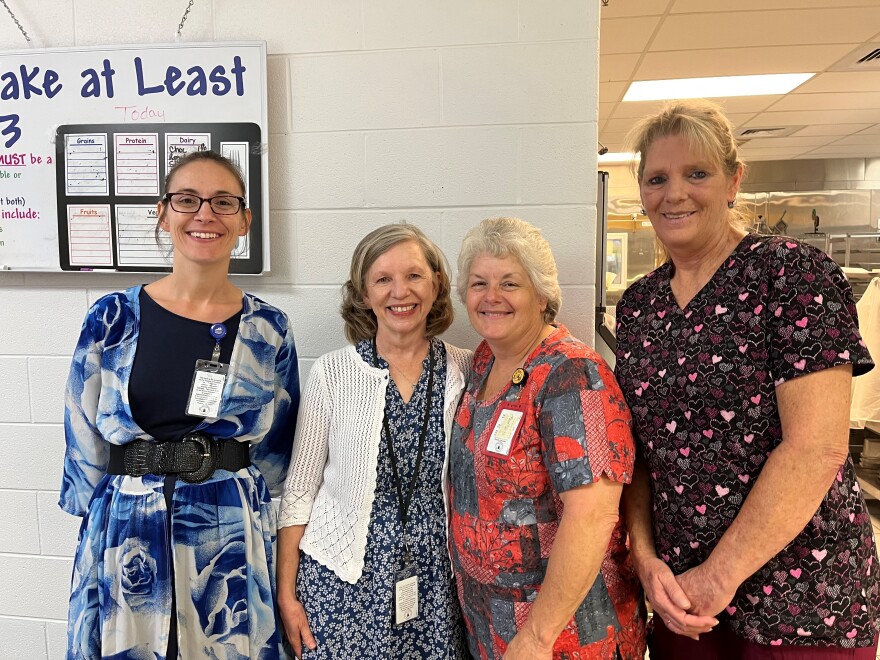 Inside the cafeteria at Fairlawn elementary in Pulaski County, 120 children attending summer school line up for lunch. PB&J, oranges and milk are packed in to-go bags.
All children in this school division get free lunch, said Ethelene Sadler,
School Nutrition Director at Pulaski County Public Schools. "It's for every student," Sadler said. "Every one of us on earth needs nourishment for our bodies."
Across Virginia, 1 in 11 kids face food insecurity. In many counties, like Pulaski, the rate is higher. Summer is a time when many families go on vacation or attend summer camp. But for kids who depend on school meals as their main source of nutrition, summer can be filled with hunger.
School divisions offer summer meals for children, which are often delivered to churches, pools and parks.
"Over time we've tried to expand the summer meal program so that we can reach as many children as possible," Sadler said. "This year we've seen an upward trend in people bringing their children to the site to get the meals."
Sadler is retiring this summer, after serving meals to children for 40 years.
"I feel like I can truly say, it's about these kids, you know?" Sadler said. "To make sure they have opportunity to get the nourishment they need."
Teresa Wright is another cafeteria worker at Fairlawn Elementary. She works all year, because otherwise, she'd worry about children going hungry during summer break. "Kids that don't have food, we feed them," Wright said. "We're sort of like counselors, you know, try to cheer them up. Cause they're sad sometimes when they come in."
Any parent or guardian who wants to find a site where they can pick up summer meals for their children can text the word FOOD or COMIDA to 304304.
This report, provided by Virginia Public Radio, was made possible with support from the Virginia Education Association.